Supercharged
GPT

Client

On the world's most popular messenging app !
Therapist

Voice Chat

Role-Play

Universal Translator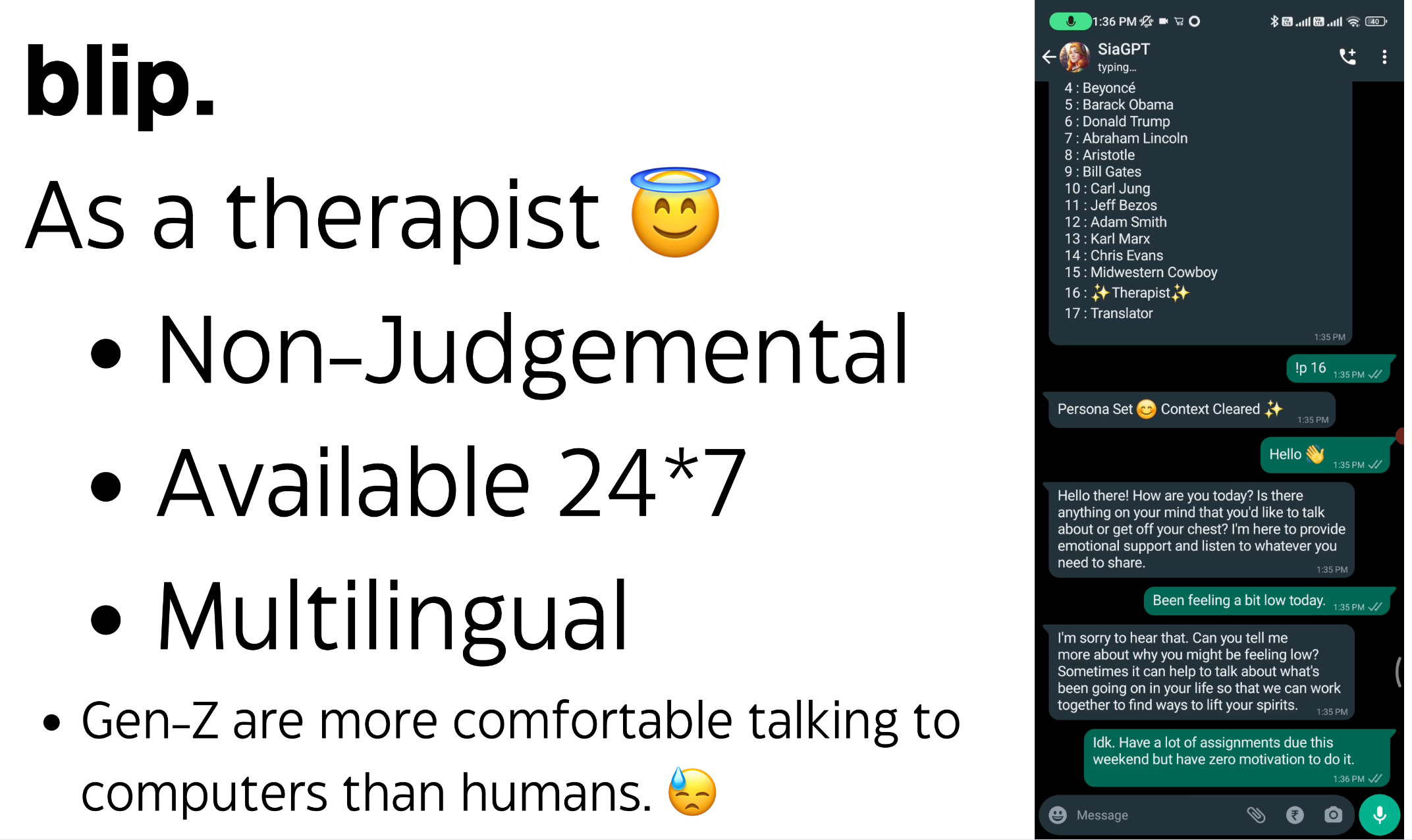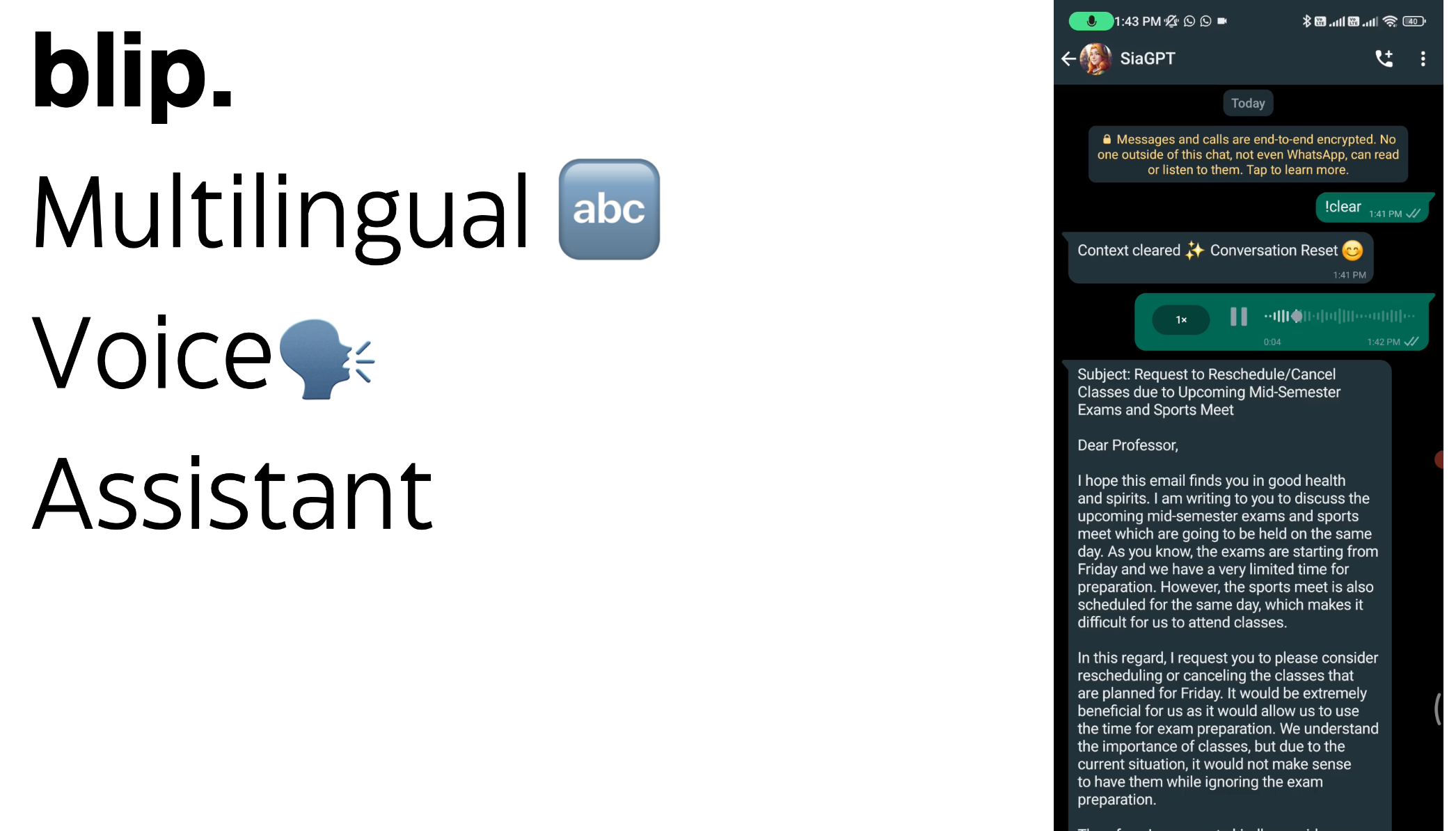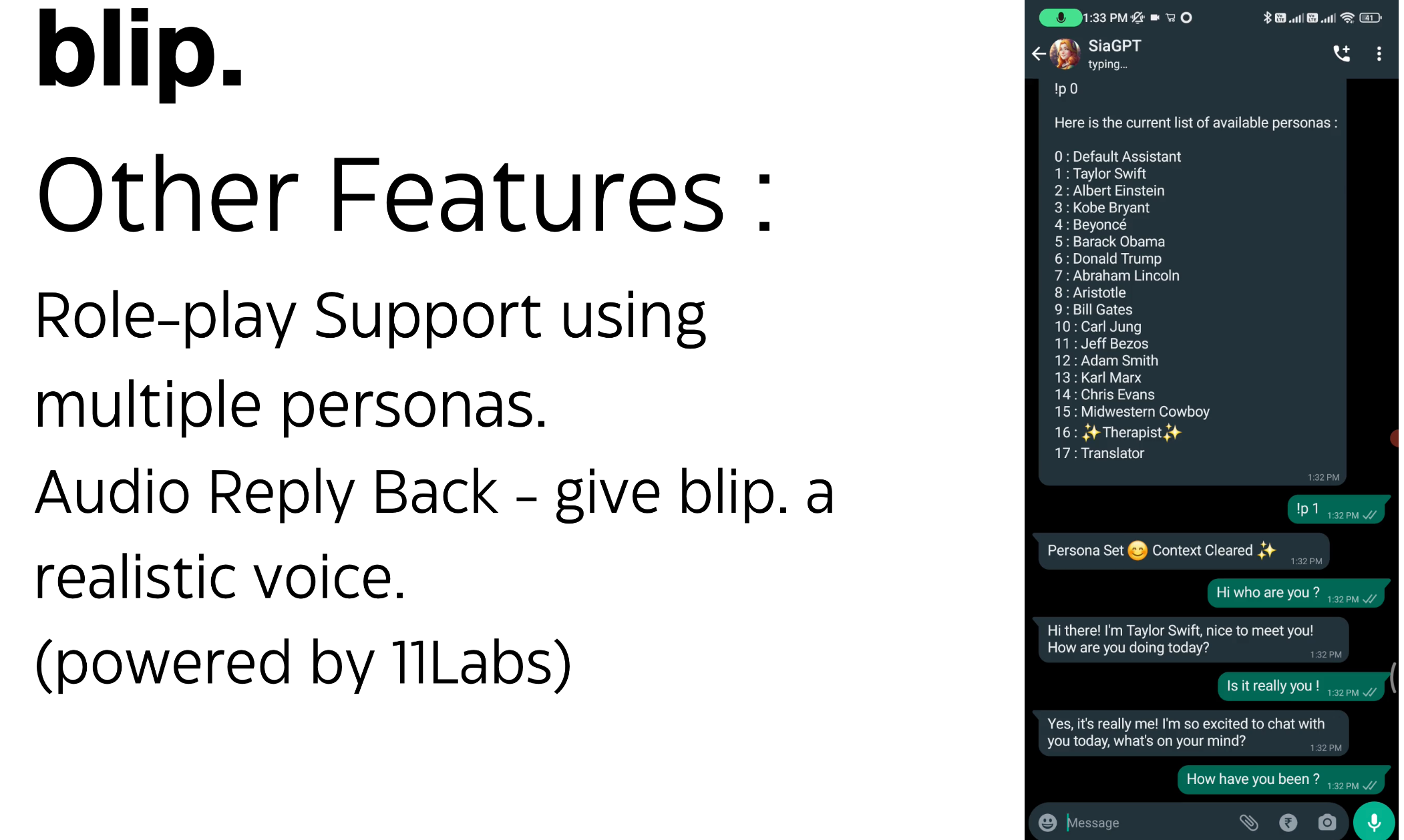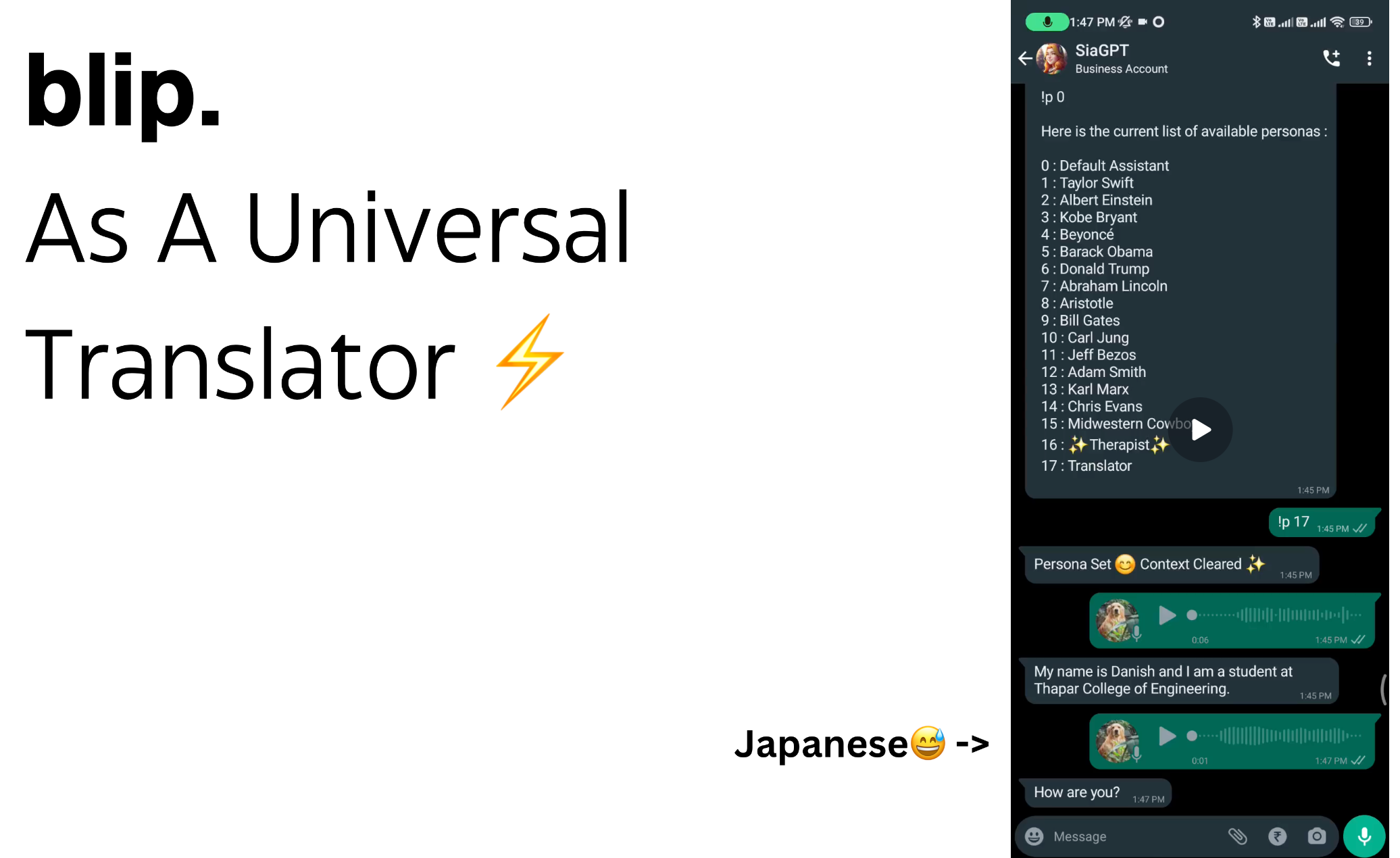 What makes
blip.

amazing !
Audio Message Support
Speak to with blip. using your own voice and experience a more natural and connected conversation like never before."
Uses WhatsApp's built in audio message feature
Multiple Personas
Give blip. multiple personas. Make blip. talk to you like its Einstein, Tylor Swift, Saul Goodman and more.
Currently In Beta
WhatsApp App and Web Support
Works on a platfrom you already know. No more fiddling with clunky web UIs and ugly user interfaces.
Support for other messenging apps coming soon !
🔐 Privacy First
Beyond remembering convesations, blip. does not store your messages. The temporary messages get cleared when you type and send "clear". ⚡️
Coming Soon
Features currently in the works or in Beta
✨ Web Browsing Support
✨ Plugins - Connect your emails, CRM or news to gpt.
✨ Document Support - Send blip. your documetnts and ask it to summarize them, ask questions about them and more.
Our Pricing
Choose your
Plan.
We reccomend trying out our free tier first before making the purchase 😊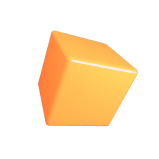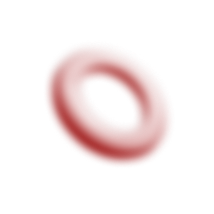 Free Forever
✅ Generous message limit.


✅ blip. personas.


❌ Voice Chat Support


❌ Limited Context length : blip. won't remember longer conversations.
$0
Try blip.
Superblip.
Unlimited Messages
blip. personas.
Custom personas
Voice Chat Support
Access to beta features before anyone else
Huge context length : blip. remembers long conversations.
$10
Per Month. 25% off on yearly plan.
Get blip.